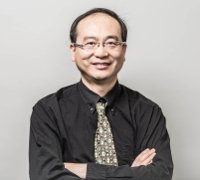 Hui Jiang
Department of Electrical Engineering and Computer Science, York University
4700 Keele Street, Toronto, Ontario, M3J 1P3, CANADA
Office: LAS 3014
Tel: (416) 736-2100 x33346
Fax: (416) 736-5872
Email: username AT domain DOT yorku DOT ca
(username: hj; domain: eecs)





My new book "Machine Learning Fundamentals" ©Hui Jiang 2021, is recently published by Cambridge University Press. Check here for details.


I am maintaining a technology blog at here.
I am currently working on various topics related to neural models for machine learning, speech and language processing, and computer vision. We are located at the NCML Lab (LAS2054). If you are interested in doing research with me, please email me at the above address.
check for my research interests and recent projects
My supervised post-doc and graduate students are here.